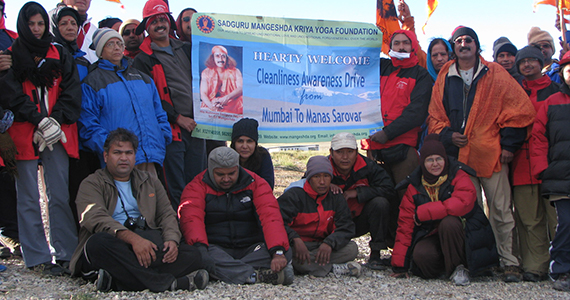 Cleanliness awareness drive From Mumbai to Manas Sarovar
It is a bitter truth that even a pious place like Kailas-Manas Sarovar is not spared from garbage.
To raise international awareness about this issue more than a ton of garbage was cleared from holy places of Kailash - Manas Sarovar by the Foundation with the help of local sherpas.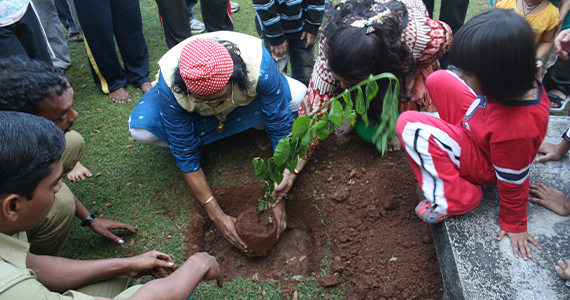 Tree plantation & Afforestation
Plantation and afforestation of 65 acres land in Adavasi area
As a global society, we are faced with numerous environmental and conservation challenges. To counter global warming, threat of various epidemics, loss of bio-diversity, degradation of public health, loss of resilience in eco system, are urgent concerns for the society.
Environmental issues, evidently, are one of the primary roots of health problems which have an adverse effect on the long term livelihood of the people.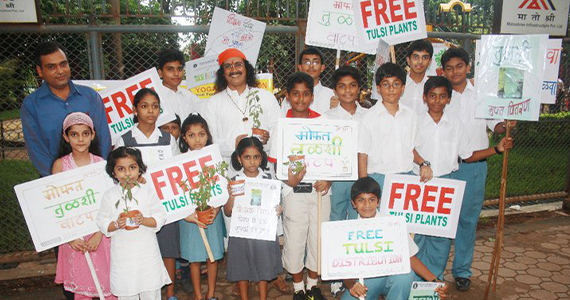 Tulsi Abhiyan - Free Tulsi distribution drive
To counter attack the effects of H1N1 (Swine Flu) and Global Warming.
Lakhs of Tulsi plants were distributed FREE of COST to one and all by hundreds of foundation members at many locations across Mumbai, Navi Mumbai and Thane, India. The cause received huge appreciation from people. After the success of this drive, many other organisations followed suit, confirming the popularity of this concept.