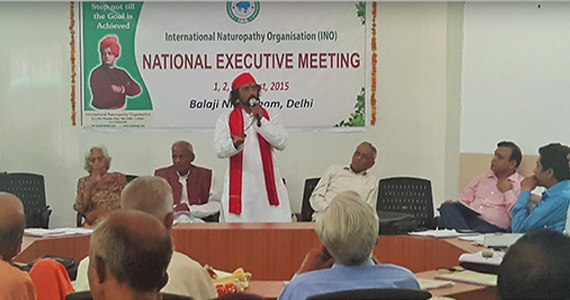 Patron of INO
As Patron of INO (International Naturopathy Organization)
Has provided valuable guidance to the National Executive committee.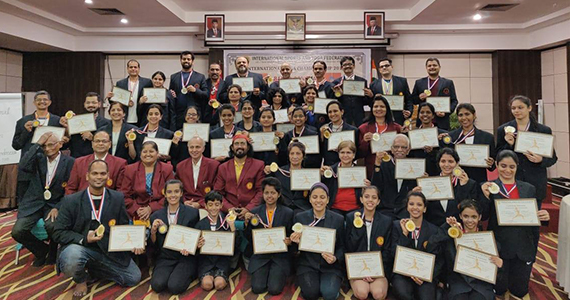 President - International Sports & Yoga Federation
Guiding force behind the International Yoga Championships at Bali - Indonesia
As well as various National level Yoga championships, curriculum & examination for Yoga competitions and Judges certifications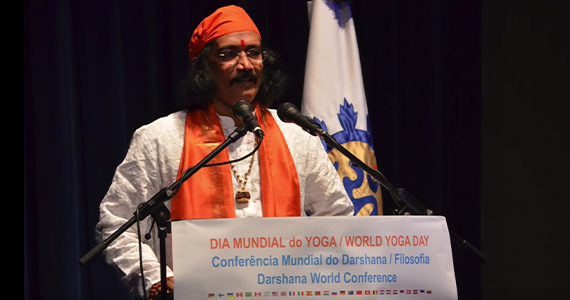 Inaugural speaker at first World Yoga Day
At Baja Portugal
His address was well received by the International audience consisting of Spiritual Masters, Religious Heads, followers of alternative healing techniques, Portugal Government authorities.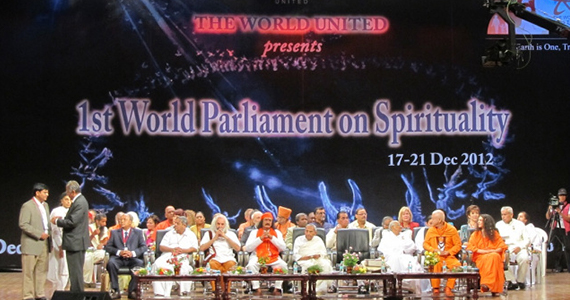 Key speaker at the 1st World parliament of Spirituality
At Hyderabad organised by the World United. His various speeches on the essence and the science of Kriya Yoga was a huge success.
Thereafter, many of the international participants took the pious Kriya Yoga Diksha and learnt the secret techniques of Kriya Yoga from him.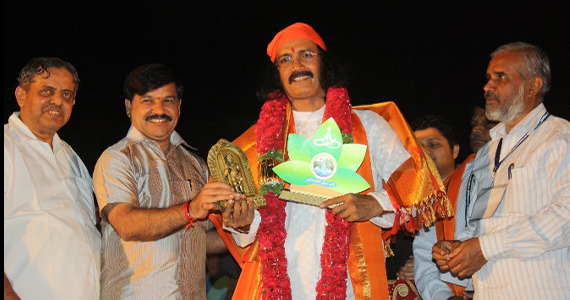 Honoured by ministry of AYUSH
Govt of Karnataka
For his outstanding contribution to the field of Yoga and wellness.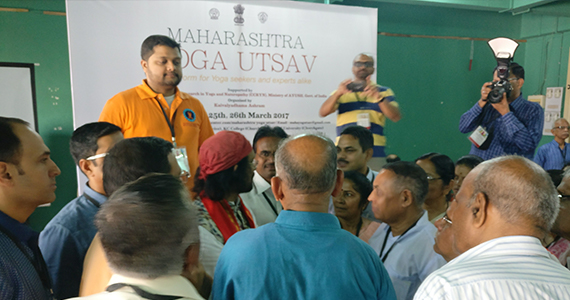 Maharashtra Yoga Utsav
Guiding and supporting force behind the Maharashtra Yoga Utsav
Conducted special sessions on Yoga for Diabetes and talk on Cultural synthesis of Yoga
At various National & International forums
A much sought after speaker on wellness, spirituality & social integration, Sadguru Yogiraj Dr.Mangeshda has chaired :

- The Times Foundation in 2003, to speak on 'Spirituality in Business' at the 'India Calling' summit, Singapore.
- To give Discourses and conduct Meditation sessions for the prisoners and inmates of Arthur Road Jail, Mumbai.
- As a speaker in symposium, 'Scientific Perspectives in Spiritual Health for Meaningful Living' organised by K.E.M. Hospital.
- As a speaker in symposium on 'Forgiveness and Healing across Religions' organised by 'The Cardinal Paul Poupard's Foundation.
- As the Chair for 'Inter-Religious and Inter-Cultural Dialogue' at St. Andrews College, Mumbai.
- As a Speaker at The Symbiosis Institute of Management Studies, Pune.