Sports Day
Image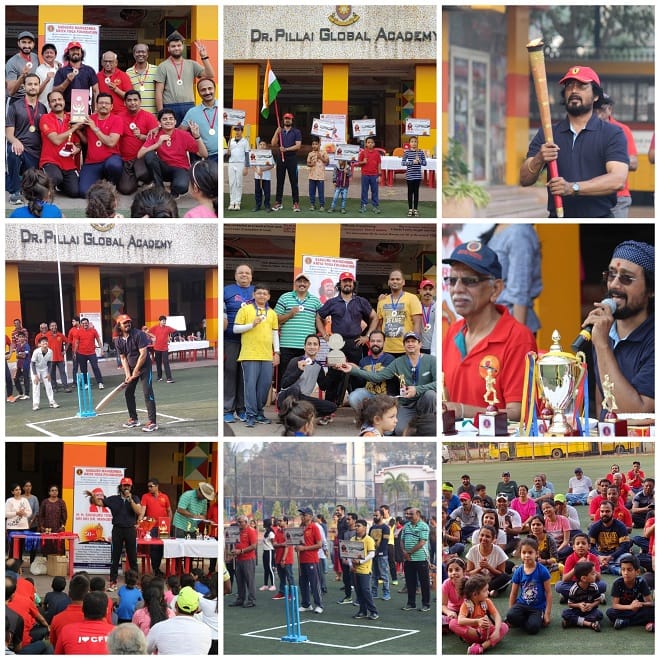 Sports Day is always one of the most awaited event for all the Foundation members. Everybody gets a chance to show the sporting talent. And this year was no exception.
Revered Sadguruji always stresses upon overall development of an individual and through the various activities which He leads and undertakes, He tries to implement it. Sports and Sportsman's Spirit is inseparable and if one has this Sportsman's Spirit, he/she can face any challenge that life throws. Also this is the day where every participant gets a chance to present his/her sporting talent and the organizers also make it sure that the youngest and the senior most is able to play the games arranged for them.
This Sports Day was organized at Dr. Pillai Global Academy, Mumbai on 20th Jan 2019. The entire event took place under the backdrop of the Eye Pledge campaign, with the Foundation members actively spreading awareness on pledging ones eyes.
The sports day started with National Anthem, Sportsman's Oath & Sadguruji addressing and sharing with everyone as to what His ideas were for arranging a sports day & importance of Sports. He also appealed all to give his/her best in the field with sporting spirit. Turning to back to traditional Cricket and arranging women's cricket matches was the uniqueness about this Sports Day. Another feature of this Sports Day was superb attendance. Right from 20 month old kid to 86 year young veteran participated in this sports day.
Men and Women matches were played with full zeal & total competitive spirit. It was fantastic to see the cricketing skills of our young & senior brigade. Everybody adjusted well to the traditional format with some clever conditions attached to it and it was a superb feeling to witness revered Sadguruji displaying His cricketing skills and leadership skills. Whatever He does is with full involvement & participation. The team – Dada White lead by Keshav Pai won the title & Dada Yellow lead by Abhay Jaywant was the runner up. In women's event, Nidhi's team won the Tournament for Women & Vinita's Team was the runner up. Man Of the Series Award was bagged by Sunit whereas Woman Of the Series award was bagged by Pratima Irde. Awesome experience. Well done everybody.
The events for children, ladies & senior citizens were just fabulous. The trio of Sujata, Priya & Preeti always comes up with new and variety of games and its fun to watch those. They create such games so that everyone can participate and enjoy as well. Little children are always full of energy and they had a lot of dhamal-masti too. They wanted more and more and more.
The enthusiasm of all the people in the ground was also stupendous. The cheer-leaders made it more special. The various homemade & tasty food items took care of the hungry souls. Thanks to all the 'Annapurnas' who must have taken huge efforts to get up early & prepare these variety of food items for all the people. Kudos to you.
Sincere thanks to Dr. Sharda Sharma and the entire team of Dr. Pillai Global Academy for giving us a wonderful infrastructure on the Sports Day!
These kind of days leave a lot of joyous memories in the mind. And Thank You Sadguruji for all this. Its always amazing to witness the sports day ... and it continued to be ... this year as well. And I am sure the trend will continue. See you soon... on the next Sports Day!