SRD Camp at HPCL, Mumbai
Image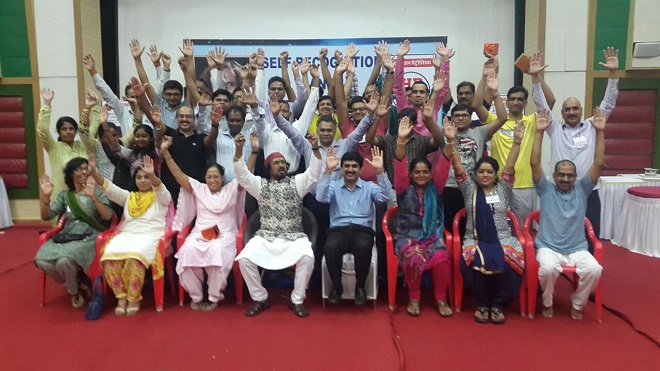 As narrated by Kriyaban Shri Venu Madhav Valsa
Self-Recognition & Development is a unique programme created by Parma Pujya Sadguru Yogiraj Sri Sri Mangeshda. This programme was personally conducted by him for HPCL, Oil sector Giant of India & Navratna PSU Officials at Mumbai on 13 and 14th October 2016 at Picturesque HP Club Chembur.
This unique programme shows the way to confused and lost individual, where one is addressed to addressed to ask the question What Am I instead of Who Am I.
Sadguruji instantly connected with all the participants, enabling them to shed the inhibitions, and clearly explained to them how happy individual contributes immensely to organisation growth as he his physically mentally fit and has clear role clarity.
Unique meditations, Yoga sessions were taught for physical and mental fitness several role plays helped and enabled the participants to overcome their inhibitions and express themselves freely to overcome negativities which leads to harmony of the family and contributes for society growth Programme was immensely successful and each and every one participant were totally involved in various activities which enabled them to identify their strengths and weaknesses and proper tools and techniques were given to for their personal growth.
As the session came to end participants were fully charged and it was very heart-warming to see their faces were glowing with joy and happiness and one could see sense of gratitude and love for Sadguruji in their eyes.
Image